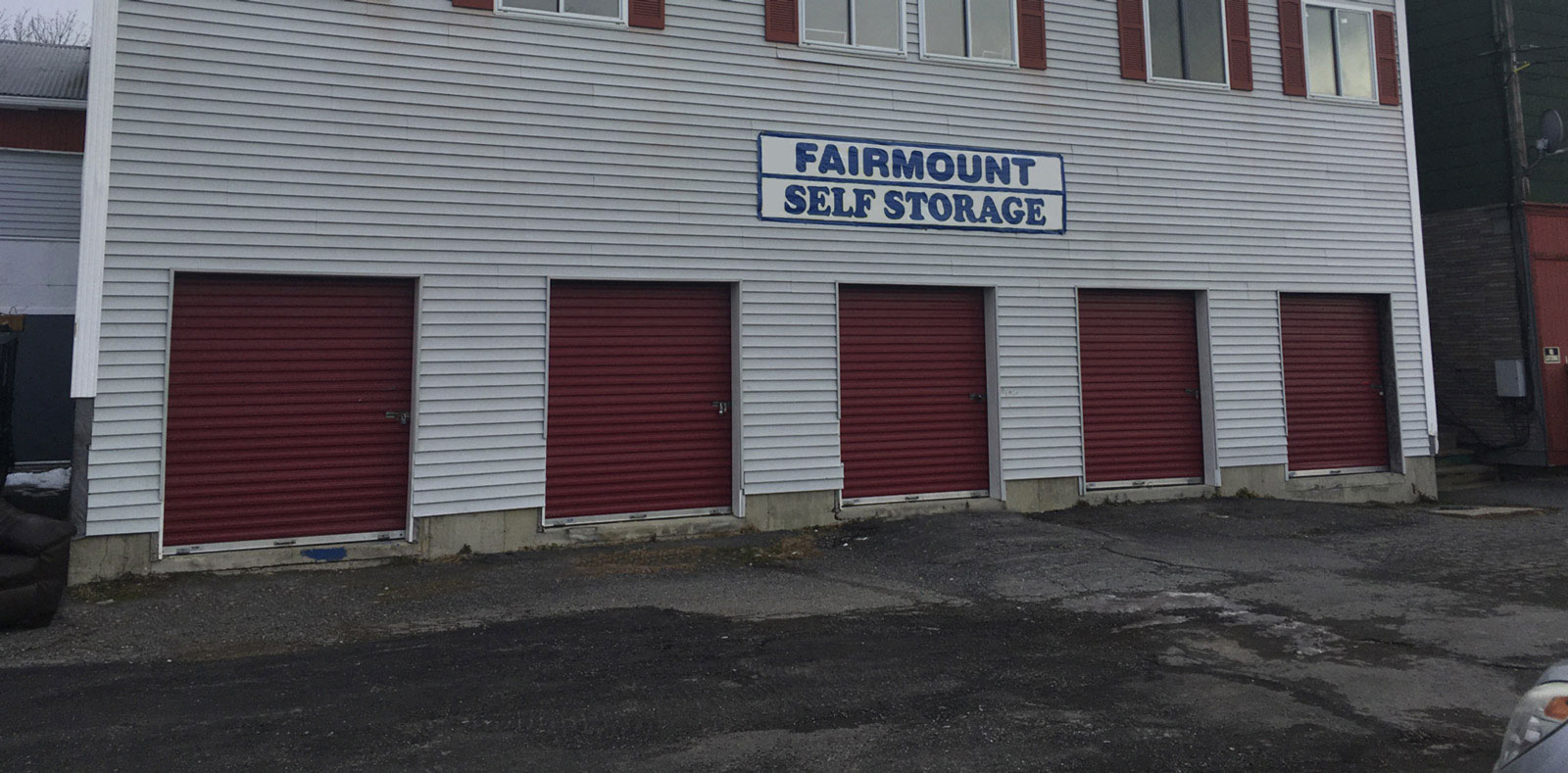 Bangor's Most Convenient Self Storage
Cost-effective Self Storage Located at 569 Hammond St. Bangor, Maine
Select a Unit
Contact Us
Fairmount Storage is the most cost-effective, centrally-located self storage facility in the Greater Bangor area.

Why You Should Choose Fairmount Storage

Cost-Effective Units
With the most competitive prices in town, Fairmount Storage offers differently sized storage units. Store more items for less! No administration charges or hidden fees! Just need to store a couple of boxes but don't want to pay the high rates others charge? Give us a call.

24/7 Access to Your Unit
Fairmount Storage allows you to access your unit at any point you choose. We are never closed! The main office is closed on Sundays and major holidays.

Centrally Located
Tired of driving to the outskirts of Bangor to get to your storage unit? Fairmount Storage is centrally located in the Fairmount area of Bangor, with easy access to downtown and the interstate.

Highly Visible and Secure
At Fairmount Storage, all units are covered by a state of the art security system 24/7, 365 days, during both night and day. Feel free to choose your own lock or purchase one from us. A secure entry door with key code access into the facility monitors everyone that comes and goes.
Self-Storage
Choose whichever size you need at Fairmount Storage. Fill out a simple application, sign a rental agreement, and make a payment online! No need to wait around to get your unit. The whole process can all be done electronically. Automatic bill pay required. Easy to use online software for a pleasurable renting experience.
More About Self Storage Units